Producing very delicious fish.
Sukumo Bay in Kochi prefecture is one of the most popular aquacultures in the whole country where fresh water fisheries are kept at a constant temperature and fish grow without stress in fresh seawater that flows from Kuroshio.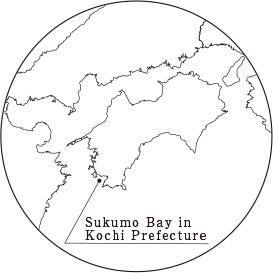 In such a privileged environment, we are cultivating fish that are raised using natural products and the best quality feed which provides balanced nutrition that you may not be able to find in nature without sparing cost under thorough management.

Fish that are cultivated faithfully without cutting corners.

Simply the best cultured fish that is better than what you might find in nature.

Yes, we are proud of our work and product.